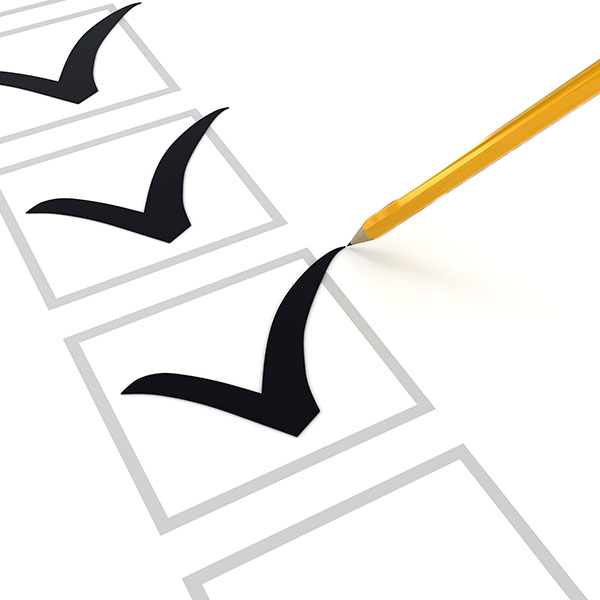 At Perfection Heating, Air Conditioning & Refrigeration we strive for 100% satisfaction in everything we do. We value your opinion and invite you to tell us and others about your experience with us. Please take a few moments to tell us what you think by leaving us a review here on our website or on any of these popular review sites or social networks.
Read what other customers have said about us.

All trademarks or brands on this page are registered by their respective owner and are not affiliated with our company, nor do they endorse or sponsor our products or services.
Reviews of
Perfection Heating, Air Conditioning & Refrigeration
(Based on 17 rated reviews)
25-Mar-2020
Product or service reviewed: Fixed leak and removed old dishwasher
James does a great job!! We though maybe we had a leak in main bathroom but wasn't sure, he investigated and got it taken care of that day!! Also did a great job of removing our old dishwasher (we don't use them) but made it to next owner could put another in with no problems.
Tony & Robin C
Newburgh, IN
25-Feb-2020
Product or service reviewed: Hot water heater
We always ask for James as he is very professional and does a great job!! He will keep us up with any possible issues and we know he will always get the job done right!
Tony and Robin Compton
Newburgh, IN
09-Feb-2020
Product or service reviewed: 2 seperate furnace installs
I have 2 adult children living in separate homes who both had their furnace's go out within about 2 weeks of each other, due to finances they went through last winter without heat, using kerosene heaters, fireplaces and ovens. This winter I was determined to get them both a new furnace since both of their old ones were shot and original to their homes. I called Perfection for an estimate (they gave me the best estimate) and was very pleased with how professional and caring that Brian was. I told him about our financial situation and he was more than willing to work with us. My son's home was a big job because we were changing from a heat pump to a gas furnace so gas line had to be ran and my daughter's home ended up needing some flooring replaced because of the wood being rotten, but both jobs, even though they ended up being more than they had expected were done in a timely fashion and Brian's crew was awesome. Both of my adult children raved about how nice they were and very informative. I would definitely use them again and would recommend them to anyone. Peace of mind is worth a lot! Thanks guys, you're the best!!
20-Jan-2020
Product or service reviewed: Maintenance
Professional staff that arrived in timely manner and serviced my furnace in less time than I thought they going to need. Great customer care, friendly and knowledgeable technicians. Very easy to work with them and prices are lowest you can find in the Tri-State area. Just call. Brian Eaton. He will go extra mile every time to help customer. Highly recommended.
20-Jan-2020
Product or service reviewed: Heating
The crew was on time, responsive and responsible. They set up the heating in no time. I was very happy with the service. Their supervisor is amazing and super helpful.
16-Dec-2019
Product or service reviewed: Fall furnace tune up
Arrived on time. Efficiently and professionally performed the service. Very pleased as always
Marv A
Evansville, Indiana
13-Dec-2019
Product or service reviewed: Annual furnace maintenance
Kevin has been servicing our HVAC system for a long time, and always does a fine job. We could not be more satisfied.
Rod Penfield
Evansville, IN
03-Dec-2019
I have been a customer since I returned to Evansville in 1972. Hermus and Marvin were both friends as well as Danny in the WSNC. I have from the beginning had Trane Products and like the way the products always operated as expected. However I always was a friend of the Koch family and being in Plastic Molding Sales sold to both Carrier and Trane. I have always had great service from Lewis and now Perfection and love having spring and fall service from Lewis and Perfection. It's the company owners and servicemen who I have enjoyed doing business with and will continue to do so. Bernie Head
20-Nov-2019
Product or service reviewed: New Furnace
After Brian came out to review our heating system and give my wife and I an estimate we decided to use Perfection's services, mostly due to it being the best price. We asked that we receive a call before the techs came to our house which we received. When they arrived at our house we went downstairs to the furnace room and the tech's, Adam & Clint, first comments were that we shouldn't use two filters, a one inch and a second four inch, because it takes more amps to run our furnace resulting in a higher energy bill. Who the heck knows that? I do now. The guys were able to take out our old furnace, change out some old duct work and get the new furnace installed in under seven hours. That was really appreciated because our install day was during the November cold spell with record setting lows. I had left a shop vac in the furnace room as I thought I would probably need to clean up after Adam and Clint left but they did their own cleanup which I really appreciated. Thanks to Brian, Adam and Clint from Perfection. Dave Mathews, Newburgh, IN
10-Nov-2019
Product or service reviewed: Bi-annual systems check
James is awesome!! Very professional and friendly! Very confident in his work and does a great job!! Thank you!
Tony & Robbie Compton
Newburgh, Indiana
08-Nov-2019
Product or service reviewed: installed faucet and connect kitchen sink to water supply
James Dyson is a great plumber. Was very efficient, knowledgeable and polite. Had him before and will use him as our main plumber.
08-Nov-2019
Product or service reviewed: Winter Furnace Checkup
James was on time and performed his work in a timely manner. He took the time to explain what he had done. He even remembered that he had serviced my A/C earlier in the year.
02-Nov-2019
Product or service reviewed: Garbage Disposal
Fortunately for us James Dyson possesses an impressive background providing him and us with a versatile skill set. Sending new garbage disposal back since fixed problem had nothing to do with actual units. Well Done!
07-Oct-2019
Product or service reviewed: Emergeny AC repair
James Dawson was prompt, very knowledgeable, professional and efficient. The service call was late night and greatly appreciated. A great Tech.
Logan Jacobs
Evansville, IN
11-Jul-2019
Product or service reviewed: System inspection
Kevin did a great job. He was personable and proficient. He checked things out and took the time to explain the system and how it works. Highly recommend.
27-Jun-2019
Product or service reviewed: Regular service
Just had my summer service on the Trane unit. Tyler was my serviceperson. He was very efficient and did a thorough job of cleaning the outside condensing unit. It's great to see this company grow.
Robert Kuhlman
Evansville, IN
25-Jan-2019
Product or service reviewed: HVAC service
"I'm pleased that I found a company with genuine good people and reliable service. I have found Perfection staff to be well trained and willing to solve my problems on a short notice and at affordable price. Tenant was very pleased that Perfection staff was able to turn the heating was back in a timely manner. Great service and very professional. Thanks for your support. Teddy
Teddy Vasovski
Evansville, IN